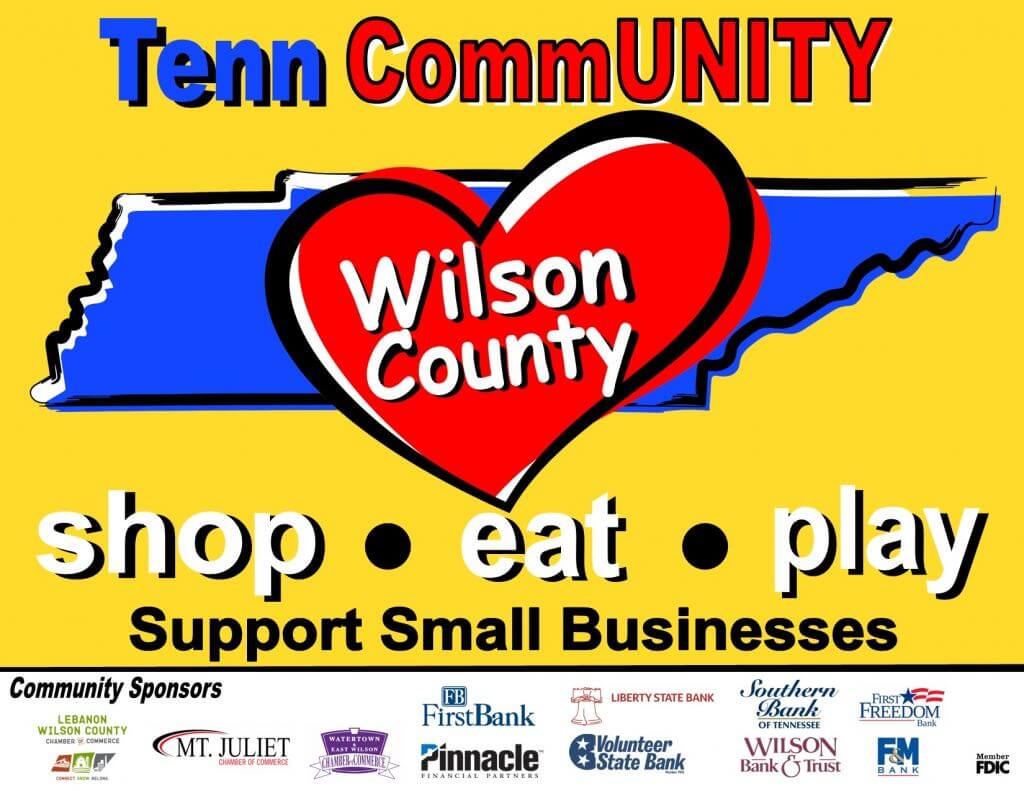 November 13th - Participating Local Banks Start Giving Out Bucks! (1 per day, per location)
November 24th - December 3rd - Visit Participating Local Small Businesses to Redeem $10 Bucks (1 coupon per customer, per day)
Participating Banks:
*Click on the bank name for participating Wilson County locations.
Participating Local Businesses
Mission Statement
Small businesses are the backbone of Wilson County and as a collection of local communities each with its own identity, we continue to focus on supporting the businesses who make our county unique. TennCommUNITY is an initiative created and designed through the collaboration of several local banks and Chambers, united together with a common goal of supporting the growth of our small business community. It is our hope that by educating Wilson County residents about the importance of investing in our local businesses and promoting the entrepreneurial spirit of its communities, our economy will continue to prosper and enhance the quality of life for its citizens. The people who pour their souls into these local businesses are the ones who make each local community special and as long as their doors remain open, Wilson County will continue to be the best place to live and work. Through this initiative, TennCommUNITY serves as a partner to small businesses, providing advertising and marketing tools, contributed by the network of partnering banks and Chambers. Through the unified efforts of this partnership, we seek to boost commerce and support for Wilson County merchants.
We want to thank all of the local banks, businesses and the Wilson County community for their continued commitment to support the TennCommUNITY program. You can find out more by visiting TennCommUNITY.com.